Always EP
Buy it from our Bandcamp page in digital form, on CD, or get a T-shirt with a download code included.
History of Pain album
The WP's fourth album can be purchased on our Bandcamp page in download ($5) or CD ($10 + shipping) form.
History of Pain poster
A limited number of screen-printed posters by Montreal artist and designer Todd Stewart are available from the WP's Bandcamp page. $10 gets you a poster plus a download of the History of Pain album.
World Provider T-Shirts! $25 (includes shipping)
Two designs available! Be sure to select your preferred size and colour.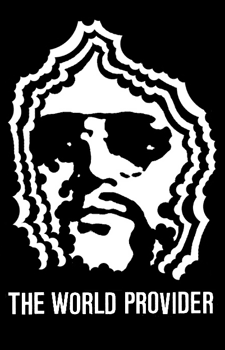 World Provider Hard Feelings Album and Activity Book
Available in CD and Booklet form!
8″ X 8 " Super Fun Activity Book includes download code
for the entire album.
$12.00 (Shipping included)
CD version includes
4″ X 4″ booklet as well.
$14.00 (shipping included)
Or buy the album in high-quality, DRM-free MP3 format plus artwork from leading digital distributor Zunior.