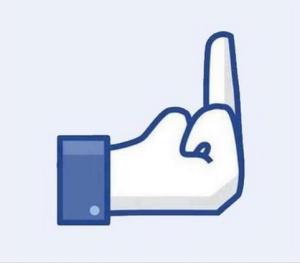 I was talking with some friends on the topic of things that annoy us about Facebook.
One friend cited people who just use it as a venue to show off their luxurious lives and possessions. I couldn't relate. I know a few wealthy people, but they're pretty discreet about it—even, in some cases, a little embarrassed.
Someone else mentioned people who are always posting about their boring, normal lives. I stayed silent. I guess either my friends are all really interesting, or I don't find their normal lives boring. (I could go on about the phenomenon of contempt for "normals"—near the top of my list of things I can't stand about my own community—but I feel that would be off-topic.)
It was my turn to chime in. "What about people who do nothing but post angry, embittered left-wing rants, all day, every day?"
Nobody else had any friends like that. I'd say that describes about two-thirds of my Facebook feed at any given moment. I'm not sure what that says about me, but I like my Facebook friends anyway.
Speaking of Facebook, if you are a fan of the WP, please come and give your Likes to The World Provider Facebook page. I'll be honest with you, I simply need to boost my number of followers to impress the kind of people who are impressed by this kind of thing. I promise not to over-post or do anything really annoying. It's all a part of my grand strategy to build the WP's slow-building rise to world domination…